Social media: the one place where if you make a mistake, it may live on longer than you.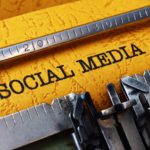 Stars and politicians are most often noted for creating social media blunders and, because of their following,  they are sometimes publicly crucified and rightly so.
So how do you stop from making a social media gaffe?
THINK before you push the message out.
That may sound simple but think about it before you send it.
Ask yourself some questions: 

Who will this benefit?
Is this something I would want my boss to read?
Am I benefiting my brand with this post?

If unsure – don't post until someone approves it.

Just because something might be controversial doesn't mean it shouldn't be posted – but maybe your boss should bless it before it goes out.

Be polite!

Very few people can get away with being rude.

Of course

,

 sometimes hard

–

hitting facts get in the way of being nice

. When that happens,

at least be factual with links to back up your data.

Use shortened URLs and social tools!

I use

HootSuite

for my posts and

bit.ly

for my shortened URLS – both have free versions and bit.ly has analytics available. With Hootsuite

,

I love that I can schedule my social posts in advance and if needed

,

I can postpone

them

to a later date. Additionally

,

HootSuite

allows you to monitor your brand. Bit.ly gives me simple analytics to better understand if my links were effective.

H

ave a social media plan!

Have an emergency plan built into this that indicates who/what when there is an emergency – who posts what. Don't wait until the emergency happens – have something your attorney has already blessed. When I teach my students PR, one of the items I mention is having ALL of their emergency plans ready so they are not posting, talking to the media, etc. during a time of urgency.
Of all the items mentioned above, the one that should be stressed the most is the THINK! So many posts that get people in trouble are made when they are not thinking clearly.
Keywords: #pr, #publicrelations, #socialmedia, #etiquette, #hootsuite, #bit.ly